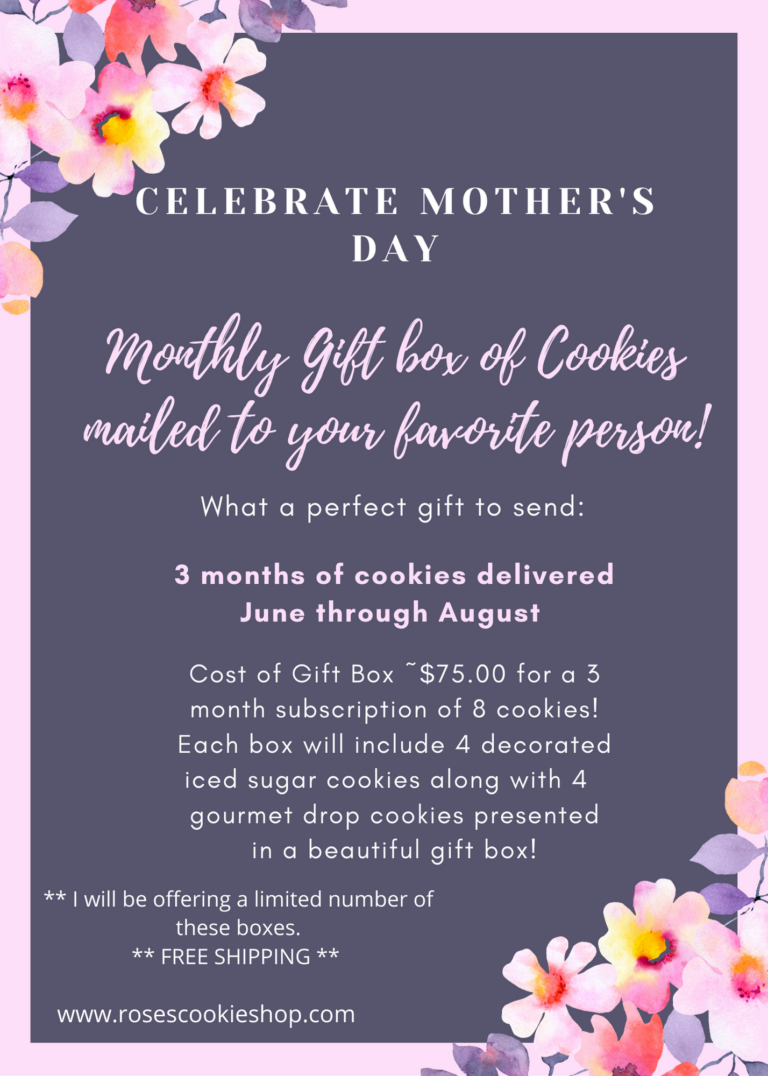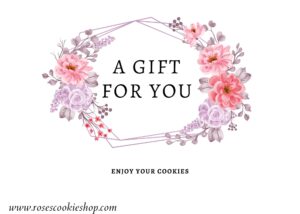 Cookie Gift Subscription Box

How would you like a great gift idea for Mother's Day? Or for that matter any special day coming up in May?

I will be offering a limited number of "Cookie Gift Boxes' in which your recipient will receive a beautiful cookie box subscription mailed out for 3 months; beginning in June through August!

"The gift that keeps on giving"!
Each box will include 4 decorative sugar cookies & 4 gourmet drop cookies.
What's a gourmet drop cookie? A cookie made with the highest quality ingredients (think real butter and chunks of chocolate) measured out with a large scoop & baked up!

Each cookie will be individually heat sealed for freshness & mailed out between the 10th & 15th of each month!

I have been wanting to offer Cookie Gift Boxes as a gift idea and thought this would be the perfect reason to start!
But with me being a "one man band" (baker) I do have to limit the number of boxes!

Cost of box~ $75.00 for a 3- month subscription
FREE SHIPPING ON EACH BOX!

Click  the  button below & you will be taken  to the Gift form to fill out!